20. FIELD JOURNAL DAY 10
Tuesday 20 December 2011: Coober Pedy
Last day recording. Captured both cemeteries in Coober Pedy. Very windy. Again.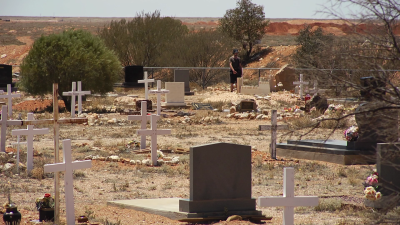 Then rerecorded the candles burning. No one entered the church today until the very end when there was barely any candle left.  I continued recording after they had burnt up so hopefully there's some beautiful quiet in there.
In the meantime Ezra interviewed me. We spoke for almost two hours and had a very interesting conversation.
And that was QUIES the film.

Print Friendly