17. FIELD JOURNAL DAY 7
Saturday 17 December 2011: Oodnadatta, Painted Desert, Copper Hills
This was supposed to be our day off but I don't do off days very well, especially when there's nothing else to do.
Did sleep in and then decided to visit the local museum. And that was the end of my day off.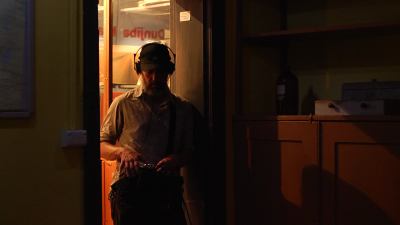 The museum is housed in what used to be the railway station and consists of 6 rooms, 3 on each side of a connecting corridor. Each room was fitted with a fire alarm and literally all of them were beeping that "replace the battery" beep. It created an amazing soundscape. To have this man made, or rather machine made, electronically generated beep in this remote environment. And all it takes to get rid off the alarm is to replace the batteries. But no one cares enough to do that, especially as you can't really hear the sound from outside. So the alarms just go on beeping. This must be my highlight so far. I spent 20 minutes recording 4 of the rooms with the studio microphone. Very mesmerizing.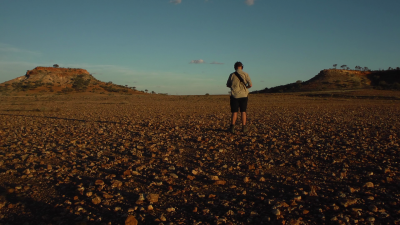 In the late afternoon we left Oodnadatta for the Painted Desert, planning to spend the night there, sleeping in the car. We pulled up and set up a few meters off the road, in an incredible landscape at the foot of two hills. Then recorded the sunset. Was too new age-y for me but Ezra seems happy with the images.
Had dinner and then had to flee inside the car. Killer mosquitoes, unfazed, undaunted by every and any repellant we had brought. Coils, creams, sprays. Nothing kept them away but the car's fly screens. That was not the end though as we were soon attacked by the smallest flying creepy crawlies I've ever seen. So small they'd get through the fly screens easily. They didn't seem to bite, just flew in and started crawling all over our bodies. Camping!